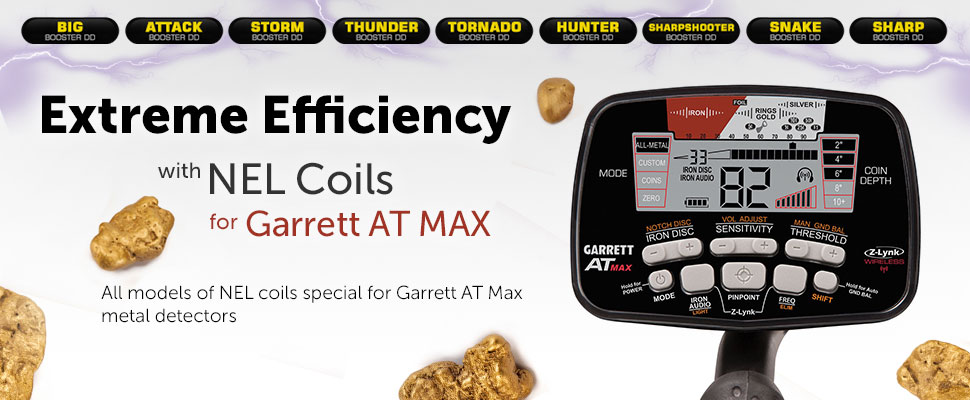 We are glad to inform you about the production beginning of all models NEL coils for Garrett AT Max metal detector .

Now it is possible to increase the efficiency of AT Max, namely, to increase the depth and ground coverage, increase selectivity on highly mineralized soils and much more. For more information, see the coil model page:
The testing of newly released coils was successfully completed. Coils for Garrett AT Max will not differ in weight and design from the coils for other metal detectors.
Attention! Coils for Garrett AT Max are not compatible with the metal detectors Garrett AT Pro and AT Gold.
Find out the price and order a NEL coil for Garrett AT Max by filling out the form of  online order
We always try to keep up with innovations in the market of search equipment, as well as adhere to the world standards of quality of products.